bucket armor


First pick up a couple of buckets from the home depot for $3.33 a piece.


Then you can cut the top off if you wish. You can do so by using a xacto knife or a rotary tool. I use a xacto knife because I have no cutting blades for my rotary tool. If using a xacto knife place it at the rim of the bottom ridge of the three on the top.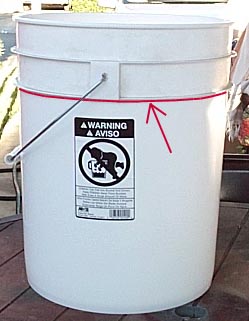 then pressing firmly go all the way around. Once done press firmly on the top inward with your hands until the cut spreads. Now you should be able to get the knife in. Now go all the way around until the cut is finished and the top falls off.


Now take the
template
that you have printed and glue it on the bucket using spray adhesive or Elmer's school glue.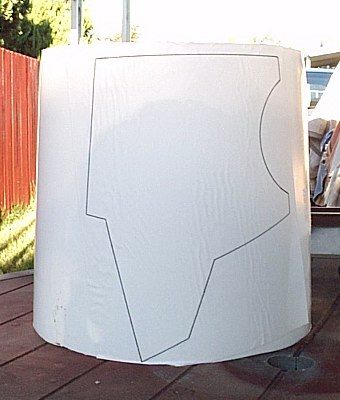 Now using your xacto knife trace the lines of the template firmly yet comfortably. Now after tracing peel off the template and clean up the surface. Again take your xacto knife and trace the cut firmly once again. Now it should be easy to insert the knife and cut. It takes some force but be carefully not to cut outside the lines.

And this is what you get when you are done.