97 DP BOBA FETT HELMET REPAINT

NEW



1ST PAINT JOB



AFTER A LOT OF SANDING AND SOME CUTS FOR VENTILATION


ALL PRIMED AND READY TO PAINT


THE SILVER LAYER


masking



first coat, almond




with some of the masking taken off




for the scratches I used electrical tape. It was on for about 7 hours before I took it off.


for the corners I used tacky glue witch is like Elmer's glue only thicker. I let it dry completely before painting.

Now after all that painting and waiting I got the idea to do some mods to give it a more custom look. The idea is to replace part of the visor opening with a grill type of piece. I think the concept looks good. Now if I can only recreate the look in real life.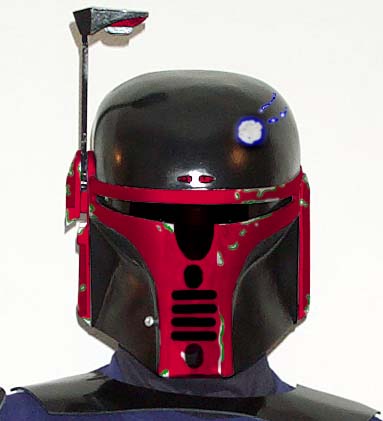 before clean up



cleaned up a little



All cleaned up and painted with red primer and the masking taken off.




ROYAL BLUE



BLACK



RED TRIM



ALMOST DONE